2015 SRAPPA Conference
October 10-13, 2015
Just added!  Click HERE to view all of the photos taken during the SRAPPA 2015 Conference!
Red, Hot, & Rouge, SRAPPA's 64th Annual Conference, convened from October 10‑13 in Baton Rouge, Louisiana. The educational program "Facility Professionals Advancing the Education Mission", gave over 180 participants representing 58 institutions along with 197 business partners the opportunity to attend 34 awesome educational sessions. Louisiana State University hosted SRAPPA 2015 and included an Exhibit Hall of 80 booths providing solutions to the issues facing our institutions.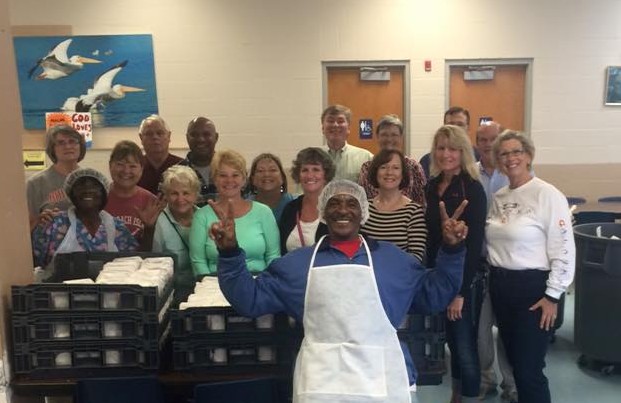 SRAPPA is all about family and giving back to our communities. SRAPPA volunteers made 1,000 sandwiches and packed 500 lunches at St. Vincent de Paul's Bags of Hope program to be distributed to local homeless people, and also made a $375 donation.
Pete Strazdas, APPA President, and Lander Medlin, APPA Executive Director, conducted the general session, emphasizing engagement amongst education institutions as well as sister organizations and stressing what each of us can do to make APPA even better.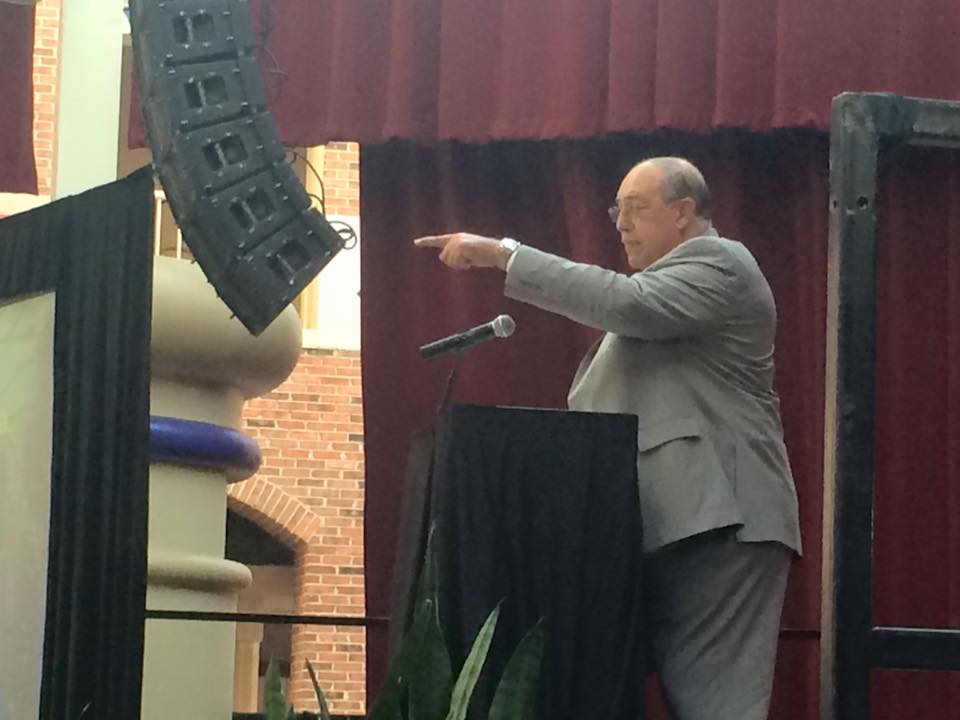 Keynote speaker Lt. General Russel L. Honoré, Task Force Katrina Commander, discussed operating in the New Normal and how to be effective one must "See First, Understand First, Act First".
The Monday Night 'Get Your Game On' Tailgate was a combination of fun, BBQ, dancing, and friendly competition of both cornhole and MashBall as teams threw against each other for supremacy. Plenary speaker Ira Blumenthal's presentation, "Change is Mandatory, Growth is Optional," illustrated how people and institutions need to change in order to remain relevant and be successful.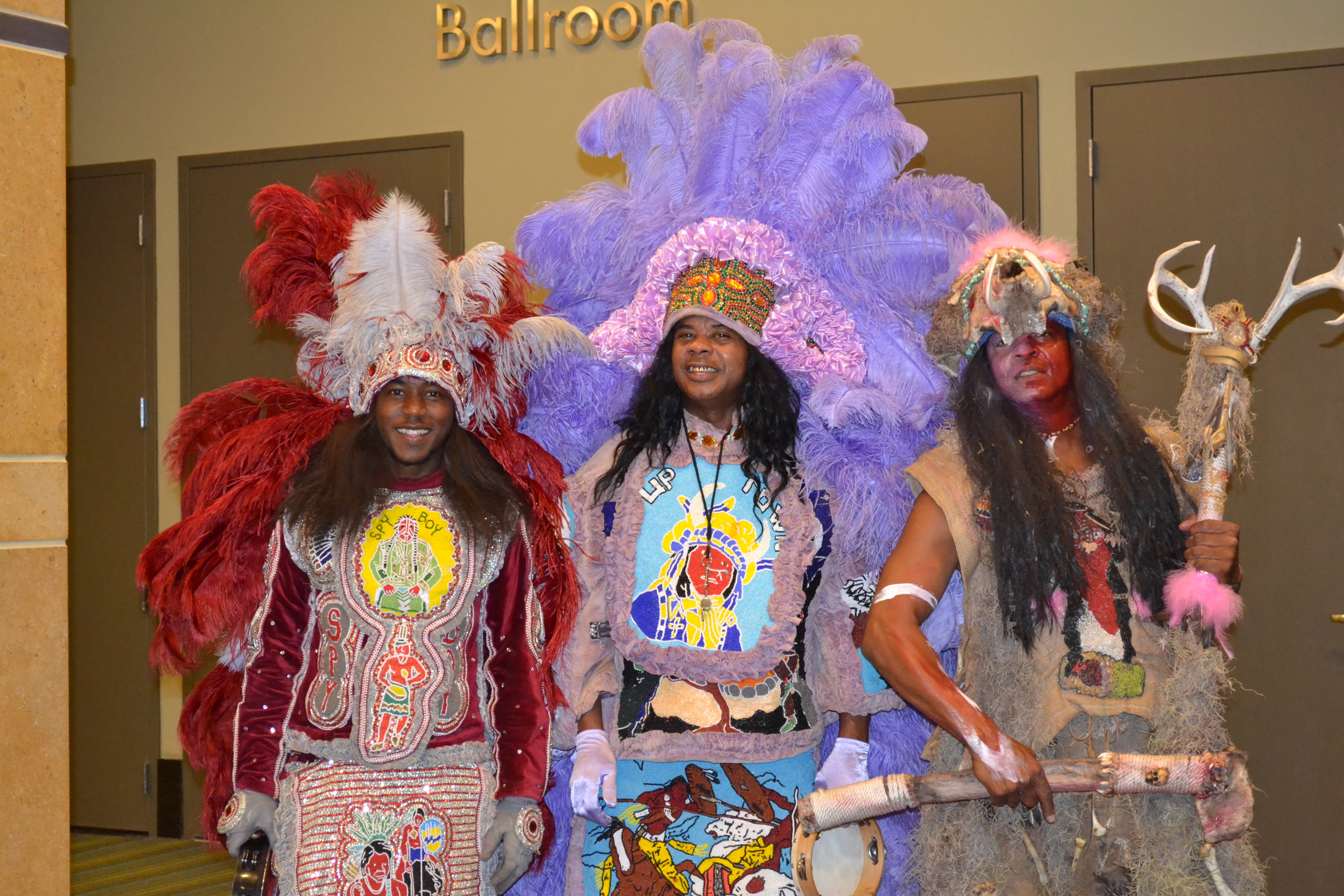 On the final night, conference goers danced from the 'Celebrating Red Hot Success' reception to the President's Banquet, led by a trumpeter and Mardi Gras Indians.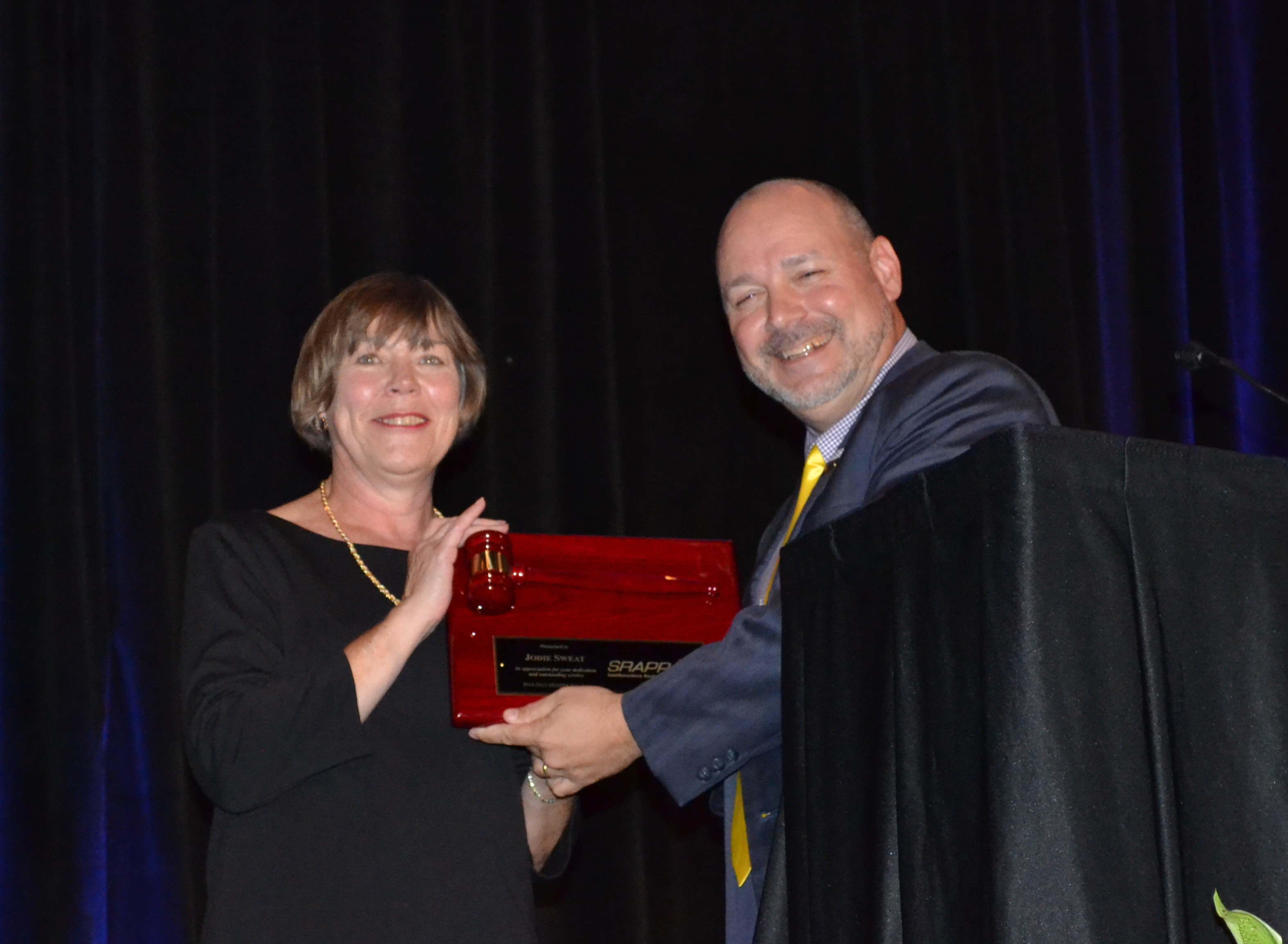 The President's Banquet provided a fitting end to an exciting conference as the outgoing president, Jodie Sweat, recapped the region's successful year and awarded the SRAPPA President's Awards to Andy Maddox and Mark Cutlip. She also recognized board members who received awards for their service to the board: Dan Young, Chris Ziolkowski and Andy Maddox. David Gray received an SRAPPA Emeritus Award and recognition was given to SRAPPA members who received APPA awards in July at the Annual APPA Conference in Chicago, IL.

Peter Strazdas, APPA President, installed the 2015-16 SRAPPA Board. The night and conference concluded with fabulous music and always more dancing.
Upcoming Annual Conferences:
2017 Charlotte, North Carolina
2018 Greenville, South Carolina
2019 Northern Kentucky University
2020 Florida
Past Annual Conferences:
2016 Nashville, TN
2014 Huntington, WV   Pictures from the 2014 Conference!!
If you are interested in hosting a future SRAPPA conference, please contact David Smith, VP for Chapter Affairs.